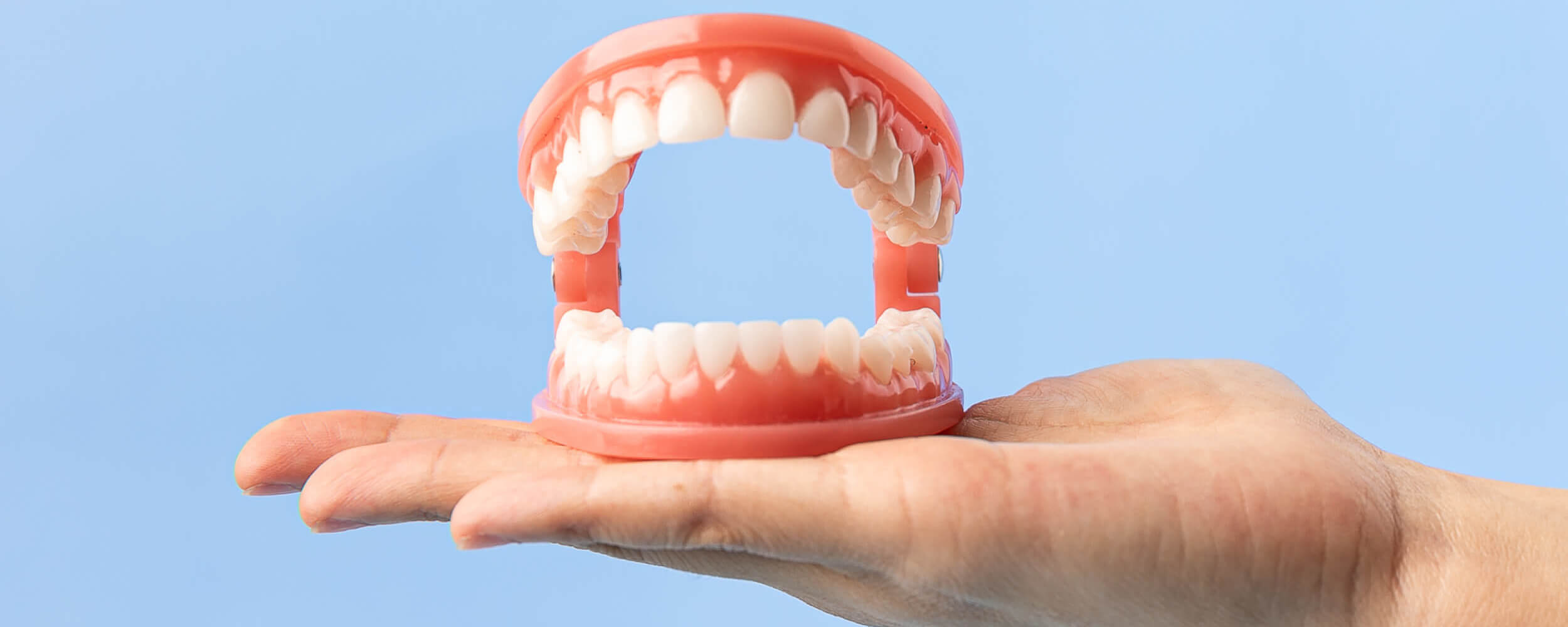 No two people are the same, so it makes sense that there are now a multitude of different options when it comes to orthodontics.
If you have been considering braces, you may be aware of the range of different treatments available, but you may be confused about what they are and which treatment is best suited to you.
We want your orthodontic journey to be as smooth as possible, so we're here to help you make the right decision!
1. Metal Braces
Considered the original in orthodontics, traditional fixed metal braces use a combination of metal brackets, archwires and ligatures (elastic bands) to straighten teeth. Traditional braces are more effective at treating extreme overcrowding than other options. They give your orthodontists the control they need to move the teeth in small increments at a time.
A potential disadvantage of this option is the noticeable metal appearance. However, technology has moved on, traditional braces have become less bulky and the bracket size has been reduced.
This style gives you the option of fun coloured bands which allow you to personalise your braces. Plus, it's great for patients who aren't self-disciplined enough to wear invisalign for the required amount of time per day!
2. Ceramic Braces
Ceramic braces are similar to metal braces, but they use clear or tooth-colored brackets rather than gray or metallic silver brackets and wires. Ceramic braces are a great option for those who may require traditional metal braces due to a complex issue, but are after a more subtle look. Those who opt for ceramic braces must be vigilant about looking after them as they can stain easily if proper care isn't given to them!
3. Lingual Braces
These braces have the same components as metal braces with one big difference – they're practically invisible!
The brackets are placed on the inside of the teeth, meaning they aren't visible from the outside. This option also makes it easier for patients to see the shift in tooth position, as the brackets aren't concealing the changes.
Whilst this is great for those seeking discreet treatment, there are a few things to consider before making a decision. As the braces are attached to the inside of the teeth, a lot of patients experience difficulty with speech in the early days of treatment. Tongue exercises can strengthen your tongue and improve speech quickly, and many report a marked improvement after just a couple of weeks. As lingual braces are customised to each individual patient, the cost can be significantly higher than other options.
4. Clear Aligners
It's becoming more common for discretion to be a priority amongst patients when it comes to orthodontic treatment, which goes some way to explain the rise in popularity of clear aligners, like Invisalign. In most cases, treatment usually consists of 18 to 30 customised clear plastic removable aligners to slowly shift your teeth into alignment, which are then replaced every two weeks.
One of the most appealing features of clear aligners is that they are subtle. As well as being transparent, they're custom-made and fit perfectly on your teeth, a bit like a small mouthguard. For adults who want to change the appearance of their teeth without any obvious apparatus, the benefit of clear aligners is, well, clear! They can also be removed whilst the wearer enjoys food or drinks, making them far more flexible than more traditional options.
However, although the removable nature of clear aligners makes them popular, they require patients to be self-disciplined. It is necessary for aligners to be worn everyday for 22 hours minimum, and wearing them for too little time can hinder the progress of treatment.
Speak to us at Smile Team
There are various options out there – to suit everyone! The best way to ensure you're deciding on the best treatment for you is to come and see us so we can help you pick the right treatment. We have four convenient locations in Wollongong, Shellharbour, Southern Highlands and Parramatta for you to choose from, and our friendly team would be more than happy to answer any questions.  Call us at (02) 42205300 or you can book an appointment with us today.